Master in Finance
Princeton BCF's Master in Finance program couples tailored career services with advanced academic coursework to prepare students at the highest level.
---

An Interdisciplinary Approach
Regularly ranked #1 across several global academic rankings, Princeton BCF's two-year Master in Finance program provides students with the necessary background in financial economics, data analysis and technology, financial engineering, and computational methods to earn competitive positions in both the public and private sectors.
As an interdisciplinary program, the degree's curriculum is strengthened by drawing from a variety of departments across Princeton, including the Department of Economics, the Department of Operations Research and Financial Engineering, the Department of Computer Science, the Department of Mathematics, and more.
Over the last several years, the program has expanded to include new courses in machine learning, fintech, data science and entrepreneurship, and more. In all its coursework and activities, the program educates and trains students at the frontiers of finance so they are prepared to lead at the world's most innovative firms and organizations.
---
What Separates the Master in Finance from an MBA?
Many prospective students inquire about the differences between the Master in Finance program and a traditional MBA. While an MBA is valuable for understanding corporate finance and mergers and acquisitions, the Master in Finance degree has become the preferred degree for algorithmic trading, quantitative asset management, risk management, derivatives pricing and trading, fixed income analytics, and other areas where the pricing and analysis of complex securities require significant quantitative input. The program also prepares students for opportunities outside of traditional investment banking, including opportunities in insurance, commercial banking, commodities and energy trading, and risk management for traditional industrial companies.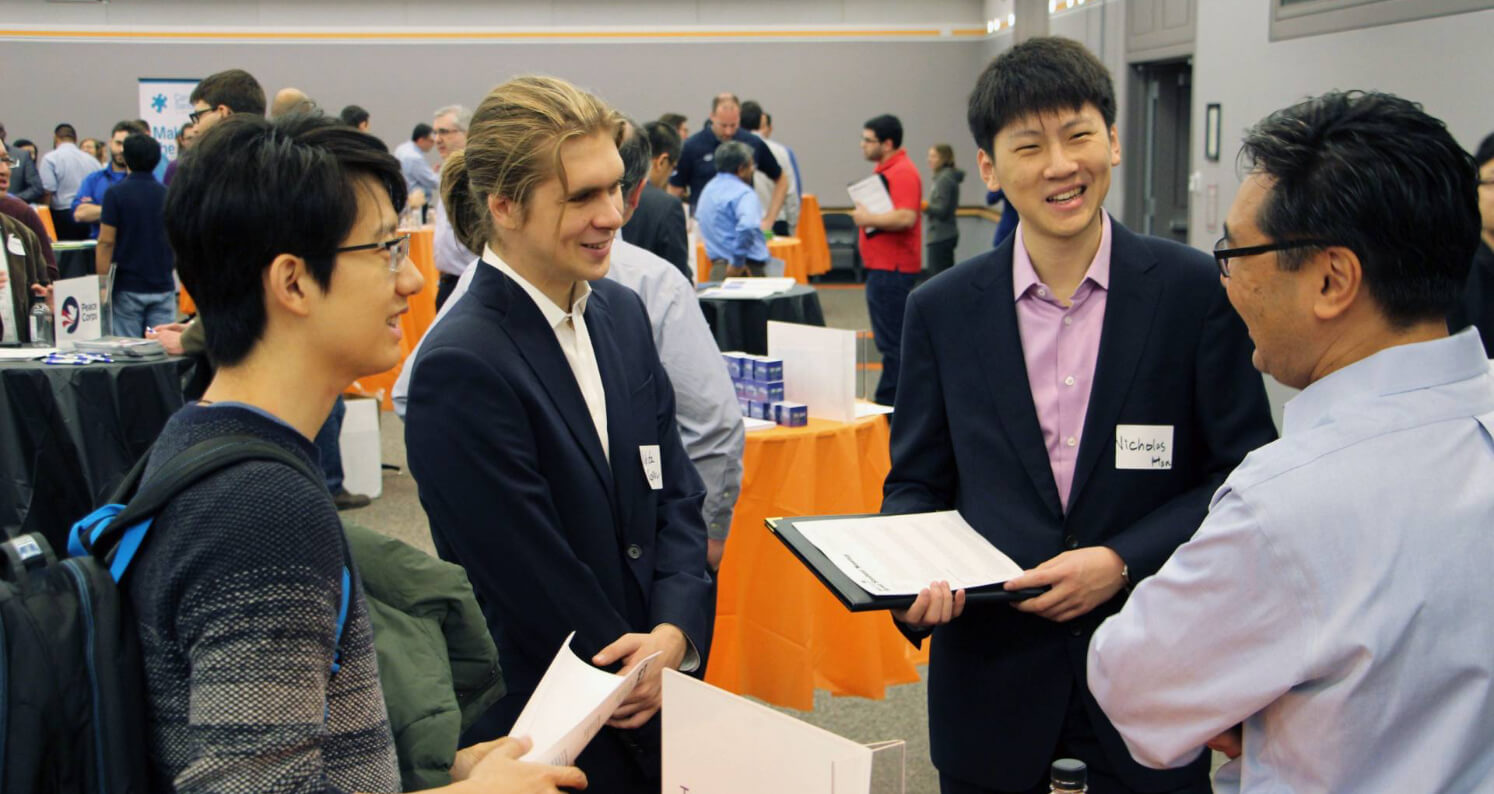 Unparalleled Career Services
The Master in Finance program invests significant time and resources preparing students for a wide range of careers both inside and outside the financial industry. In addition to studying with some of the world's leading professors, all enrolled students have access to one-on-one career counseling and support. When searching for jobs and internships, students benefit from the center's strong connections with its global alumni network and its Corporate Affiliates program.
Career Development and Job Placements
See current Master in Finance Students
---
Certificate in Machine Learning
Students completing the program in two years have the opportunity to obtain the Graduate Certificate from the Center for Statistics and Machine Learning (CSML).
Data-driven research increasingly involves large-scale, complex data that needs to be analyzed using innovative methods from the fields of statistics and machine learning. This approach, coupled with advancing data science's underlying methods and algorithms, has become an essential component of modern scientific discovery.
The Certificate in Machine Learning deepens and enhances students' understanding and application of data science techniques and represents Princeton's commitment to preparing students to lead in these emerging areas.